Recognize and encourage performance with rewards preferred by employees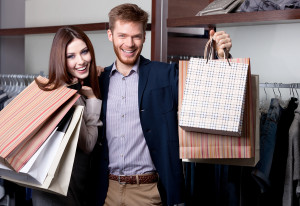 If your objectives include attracting talent, retaining key personnel, or rewarding specific accomplishments, these programs can help achieve these goals. Prepaid Incentives can readily provide custom-designed incentive cards including an organization's logo and accompanying message as employee rewards to generate employee loyalty and appreciation.
Because these cards are accepted at millions of merchants across the U.S., employees are free to choose their own rewards as they are not limited to spending these cards at a particular merchant or group of merchants they do not prefer or that are not conveniently located. In addition, cards branded with your logo increase employee loyalty and generate awareness in the community as cards are distributed and used.
Prepaid Incentives provides these cards as employee rewards in support of the following types of programs:
• Year-end and ongoing employee rewards
• On-the-spot recognition
• Service anniversaries
• Safety awards
• Health and wellness incentives
• New employee referrals
• As an integral component of employee recognition programs
Prepaid Incentives currently supports employee rewards programs for organizations in a number of industries including business and consumer services, industrial goods and construction, health care and hospital systems, manufacturing, mining, retail, and information systems and technology organizations, and our programs leverage cost efficiencies and best practices acquired from years of experience. Prepaid Incentives also offers program management services for organizations exploring how to maximize results from existing employee rewards programs.
Key program features
Cards and collateral may be produced with a custom design including a corporate logo.
Employees' names may be embossed on cards to further personalize the reward.
Cards are individually packaged and may be shipped to corporate locations or directly to recipients.
An accompanying letter or message may be included with each card.
24/7/365 customer service via a toll-free number (English and Spanish) or online.