Drive sales directly with consumers and through channel partners
Drive sales and generate excitement with co-branded incentive cards!  Stimulate new sales and strengthen ongoing relationships as these cards will remind clients, customers and channel partners about your company every time the cards are used.
Prepaid Incentives provides these cards as sales incentives in support of the following types of programs: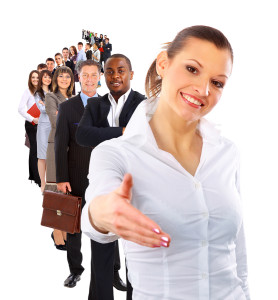 • Sales promotions, contests and awards
• Dealer and distributor sales incentives
• Commissions and on-the-spot sales incentives
• Referral rewards
• Affiliate and partner sales incentives
• Consumer and trade rebates
• Special promotions and events
• Gift with purchase
Generate sales and increase brand awareness by offering bank-issued prepaid debit cards produced with your logo as sales incentives.  Because these cards are accepted at millions of merchants across the U.S., recipients are free to choose their own rewards as they are not limited to spending these cards at a particular merchant or group of merchants they do not prefer or that are not conveniently located. Prepaid Incentives also offers program management services for organizations exploring how to maximize results from existing sales incentive card programs.
Key program features
Cards and collateral may be produced with a custom design including a corporate logo.
Recipients' names may be embossed on the cards to further personalize the incentives.
Cards are individually packaged and may be shipped to corporate locations or directly to recipients.
An accompanying letter or message may be included with each card.
24/7/365 customer service via a toll-free number (English and Spanish) or online.
These cards are accepted by millions of merchants across the U.S. — more than any other card type.  Cards branded with your logo increase recipient loyalty and generate awareness in the community as cards are distributed and used.